About Us >>> Our history
Vladimir Ilich Shpilman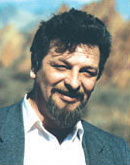 Biography
Shpilman Vladimir Ilich was born in Moscow on the April 15, 1941. In the year of 1965 graduated I.M. Gubkin Moscow University of petrochemical and gas industry with a degree of mining engineer - geologist.
Labour activity
Worker, collector of subject party of Orenburg complex laboratory of VNIGNI branch office  during 1958-1959. Engineer, geologist, senior geologist, senior staff scientist of West- Siberian research geological prospecting oil institution (ZapSibNIGNI). Tyumen, 1965-1971, sector chief, chief department of  reserves estimation methodology of potentional and probable oil and gas resources during 1972-1987, deputy director on research and coordination of research scientific works from 1987 to 1993. Director of State unitary enterprise of Khanty-Mansiysk autonomous okrug «Research and analytical centre for the rational use of subsoil» 1993-2001.
Academic ranks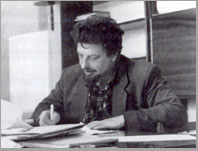 Candidate of geological-mineralogical science (1969)

DPhil of geological-mineralogical science (1980)
Actual member of Russian Academy of Natural Sciences (1996). Honorary  professor of Beijing oil and gas university (1992).

Author of 190 articles and 11 monographs.
V.I.Shpilman was awarded with the USSR State award on the science and technology field for opening and rapid preparation for industrial development of Yamburg condensate field inter alia.
State and sectorial awards. USSR VDNKH golden medal, USSR VDNKH silver medal, USSR laureate of State award of the USSR, medal «For labour distinction ». «For the development and elaboration of West Siberia oil and gas complex», badge «High achiever of development», anniversary badge «300 years of mining and geological service in Russia»


Honorary freeman of Khanty- Mansiysk autonomous okrug. In the year of 2001 «Research and analytical Centre for the rational use of the subsoil of KHMAO-Yugra» was named in his honor.
In 2006 the new oil field, opened in the Oktyabrsky district of Khanty- Mansiysk autonomous okrug, was named in honor of  V.I.Shpilman.
11th January  2001 V.I.Shpilman died. Buried in Tyumen.
Back to the history of the Center